​It's a unique market.
Our customers expect exceptional products.
We hire exceptional people.
Lake Shore Cryotronics has been named one of the Top Workplaces in Columbus for the past 8 years while also being named a Top Workplaces USA award recipient for 2021.
Since its incorporation more than fifty years ago, Lake Shore Cryotronics, Inc. has been setting the standard in cryogenics and measurement technologies. We serve many unique markets. Our customers value quality products that withstand rigorous testing, provide reliable precision, and achieve accuracy. Our customers expect exceptional products. Our success has been driven by exceptional people from a variety of backgrounds who have found their niche at Lake Shore. Come join our company and help us continue to set the standard.
Career areas
Lake Shore is a dynamic workplace with careers that allow for movement within the company. These are examples of some of the career areas and expertise represented at Lake Shore.
Science and engineering
Lake Shore engineers design and develop products and services for our customers. Our electrical, mechanical, and chemical engineers team up with our physicists, chemists, and materials scientists to create technologies used at research centers and industrial testing. Engineers and scientists are employed in research and development, manufacturing, design, and applications. Engineers see a project through from conception to completion.
Manufacturing
Manufacturing functions inherently necessitate an interdisciplinary set of knowledge and skills in order to operate efficiently. Manufacturing employs the widest variety of educational backgrounds and vocations, from engineers to technicians, assemblers, quality control, logistics, and purchasing.
Sales and marketing
The sales and marketing departments draw from the technical, strategic, and creative resources of their team members. Our sales engineers, technical support, and customer specialists interface with our domestic and international customers. Marketing supports the company in its goal to meet the current needs and future expectations of our customers with backgrounds in marketing, communication, and design.
Administration
Administrative functions at Lake Shore exist throughout the company, with positions in accounting, human resources, information technology, business information, and more.
Lake Shore culture
Work environment
Our open-door policy means that the Lake Shore community is supportive—people are more than willing to help you be successful in your role. Projects often take the expertise and input of people from a variety of departments who have diverse backgrounds and experiences. Lake Shore also has an extremely low turnover, with the average tenure being nearly 10 years.
Community outreach
Lake Shore holds an annual food drive supporting local charitable organizations. Each year since 2006, our employees have exceeded the previous year's donations.
Student Day is an event opened to local area high school sophomore and junior AP Physics, Chemistry, and Material Science students. We exhibit the variety of technical, scientific, and engineering jobs we employ and explain how our products are used in the science community. It is our hope that showcasing our facility and products and explaining real-life science applications will create interest in the students to seek a career in a technical field of study.
Social environment
Lake Shore has a variety of team-building and stress-relieving activities, including group outings to the zoo, baseball games, picnics, and tailgate parties. Lake Shore is a family-friendly company with several fun activities throughout the year that include the rest of the family.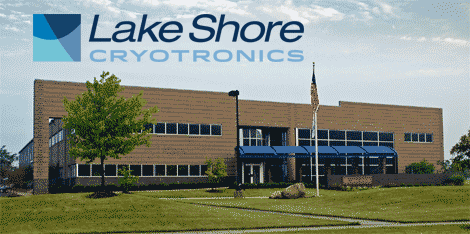 What is cryotronics?
Cryotronics is the "branch of electronics that deals with the design, construction and use of cryogenic devices."
David Swartz first coined this term in 1968 when he and his brother Dr. John Swartz, a former professor of electrical engineering at Ohio State University, named their new company Lake Shore Cryotronics.

What can I expect at Lake Shore?
Challenging and enriching assignments
Family-friendly atmosphere
Frequent wellness and fun activities
Supportive team environment
On-site exercise facility and classes
Tuition reimbursement (after 30 days)
Generous PTO plus 11 paid holidays
Comprehensive benefits—medical, dental, vision, prescriptions, 401(k)